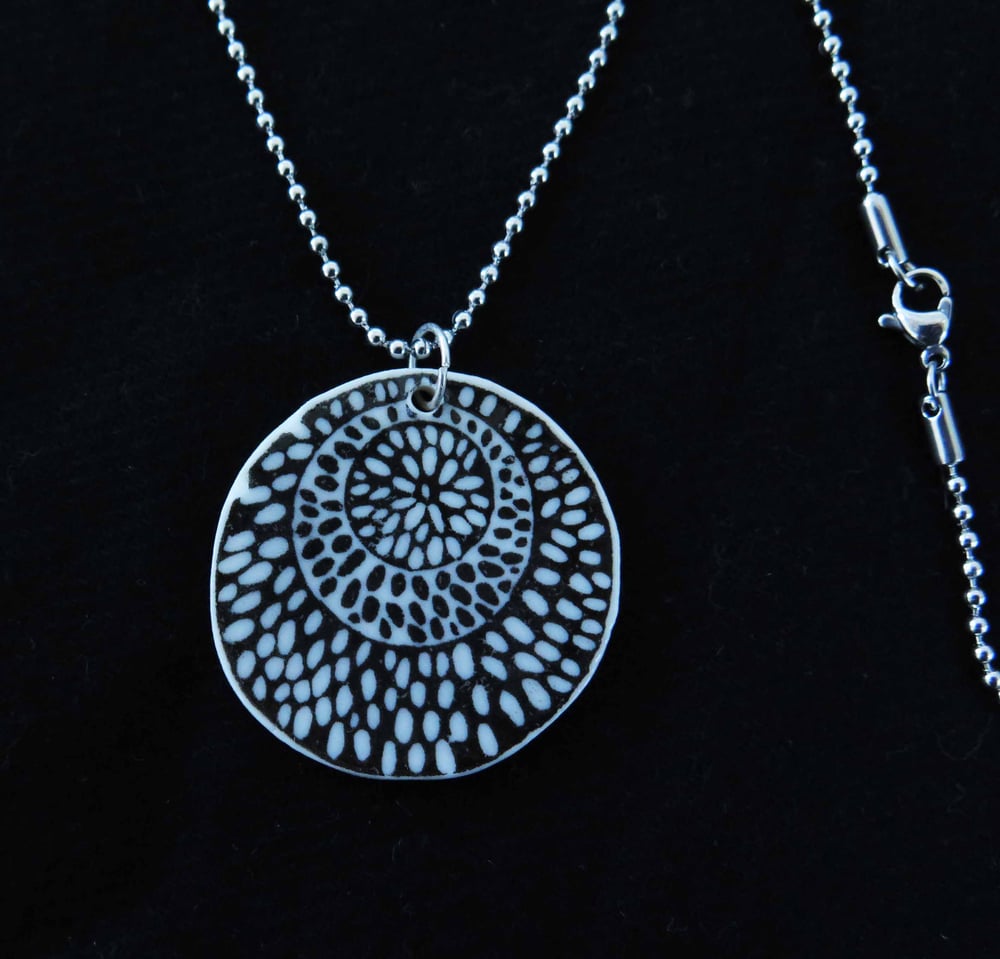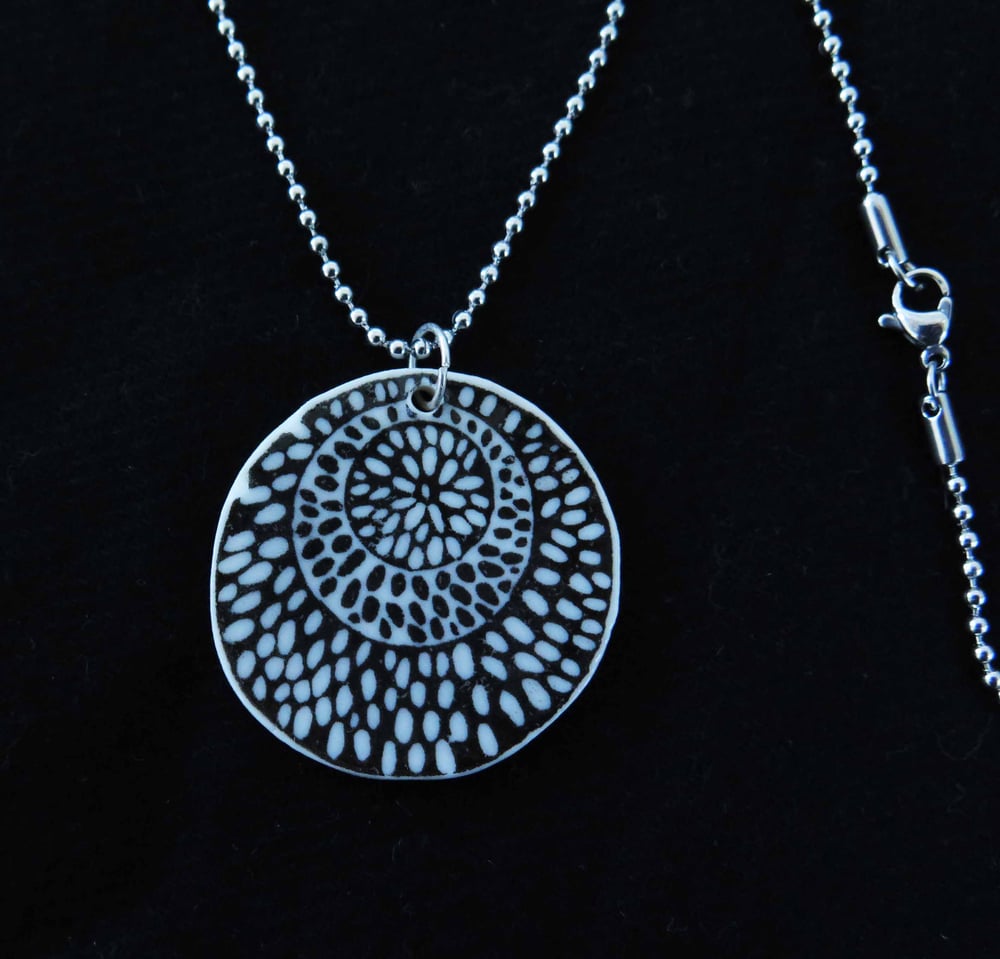 poinciana pendant porcelain
$35.00
Poinciana pendant: porcelain Also available in blue.
These porcelain pieces are hand made, shaped and polished to a silken finish in my studio. I draw the designs and then print them using a process of printing similar to lithography. The style resembles Delft blue. They are vitrified, so quite strong, and have a translucent glow.
Each piece is individually printed and shaped, so each piece has slight variations in size, colour and shape.
nancybrownstudio.wordpress.com
Inspired by the old poinciana tree in my garden that scatters its tiny leaves through the artwork in my studio.
Earrings and brooch also available.
Chain and gift bag included.